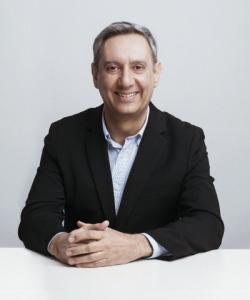 "Coach Master Trainer, ICI"

Entitled to seal

56-2-6169100
Paul Anwandter
Paul Anwandter is head of the experienced institute: INPACT.
About
Paul Anwandter is an International Trainer in Coaching and a Neuro-linguistic Programming (NLP) Coach, certified by the International Coaching Community (ICC). He is also Master Integral Coach Trainer, Teacher of Clinical Hypnosis and Hypnotherapy and international NLP Trainer of the International Community of NLP (ICNLP). Besides, he is Master Coach of the International Association of Coaching-Institutes (ICI) and Master Trainer in NLP of the International Association of NLP-Institutes (IN). Member of the Worldwide Association of Business Coaches (WABC) and recently he has become Master Certified Developmental Coach and Consultant. His broad knowledge of Coaching led him to become one of the creators of the ICI Integral Coaching model and it is this work which resulted in the publication of his third book "Introduction to ICI Integral Coaching" (Introducción al Coaching Integral ICI). Many of his articles have been published in the specialist press and he is also the author of the books "One day every day or the next station" (Un día cada día o la próxima estación), "Magic moments or a guide to time travel" (Momentos Mágicos o una guía para viajar en el tiempo), "Self-hypnosis: Train your mind" (Autohipnosis: Entrene su mente), "ICI Integral Coaching Applied to Business" (Coaching Integral ICI en los Negocios), "243 Life Notes" (243 Apuntes de Vida) and "How to achieve what I want or children's stories for adults" (Cómo lograr lo que quiero ó cuentos de niños para adultos) his latest publication. He is also Co-Author of "Uses and Perspectives of Coaching" (Usos y Perspectivas del Coaching). Amongst his most interesting projects is the setting up of the journal ICI-MAG, a forum for information and collaboration between people from the world of Coaching and also an opportunity to increase the enthusiasm of those who are still not part of it. He set up and has been general director of Inpact SA since 1985, and is a member of the International Coaching Community (ICC), as well as President of the Asociación Chilena de Coaching (Chilean coaching association). He began his professional training at the Escola de Engenharia Mauá of IMT in Sao Paulo, Brazil, from where he graduated as an electrical engineer. Throughout his career, he has worked in the therapeutic area as a Hypnotherapist and Coach, both in companies and with individuals and also carried out research into human behavior. His tireless search for new models and ways of developing and improving human relationships continues unabated to this day. Paul Anwandter is also a member of a number of associations, including the Colegio de Ingenieros de Chile (the Chilean engineers' association), the Institute of Electrical and Electronics Engineers, Inc. (IEEE) in the U.S.A. and a member of the Systems, Man and Cybernetics Society and of the Society on Social Implications of Technology, both of the I.E.E.E, as well as of the ICC. See my weblog on the Internet at: http://paulanwandter.blogspot.com And the following web sites: http://www.paul-anwandter.cl http://www.coachingintegral.cl http://www.hipnoterapia.cl http://www.pnl-chile.cl http://www.inpact.net http://www.accoaching.cl http://www.icimag.cl
Institute Addresses
7500650 Santiago de Chile,
Chile
For the content of the profile is only the person responsible who created and updates the profile. All details are without guarantee.