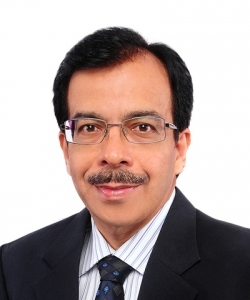 Dr Ramesh Kumar S/o Dhalamal Tarani
Specialization
Life
Personal
Relationship
Educational
Business
Executive
Burnout
Team
Project
Stress
Mentor
About
ABOUT ME
Hi! My name is Ramesh and I am a Certified Life and Career Coach.
Do you want to take life changing choices and invite possibilities
to get more out of life?
You are more than you know with more inside you than you believe.
And as your Coach, I will walk with you to help you rise to your
fullest potential.

Firstly, we will assess your personal and professional situation with
a greater degree of honesty, curiosity, empathy and compassion.
You and I will then agree to a partnership where we shall adopt an
ongoing solution-oriented and results-driven approach towards achieving
your life goals.

MORE ABOUT ME
I come to you with an American PhD in Business Administration backed by
my extensive senior corporate management expertise in business
development, entrepreneurship and international marketing across multiple
industries.

With my coaching experience, skills and competencies I understand how to
help you create the momentum for transformational and sustainable change
in your life.

Change that can only happen if you smash the barriers holding you back.
Only then can you move forward by taking concrete steps every day.
I was stuck more than once in my life before. I know first-hand how hard
it can be to change your life to chase your dreams.
I have done it. And so will you!

My mission is to help you realize an inner vision of what is important
in your life. To have the simple joy in doing something worthwhile.
To get you to envelop yourself with the curiosity in learning.
And to pursue your goals with energy and persistence.It is all about
helping you get into the life of meaning and purpose that you dream about.
And I do it all with strength, compassion, love and joy believing that
WE RISE by UPLIFTING OTHERS.

MY CERTIFICATIONS/CREDENTIALS & QUALIFICATIONS

Certifications
Associate Certified Coach (ACC)-International Coach Federation (ICF)
Certified Life Coach (International Association of Coaching Institutes-ICI)
Masteries Practitioner (Certified Coach-International Association of Coaching-IAC)
Professional Career Coach Certificate- International Coaching Academy (ICA)
Certified Career Coach (Centre for Career Excellence)
Specialist Certificate in Executive Coaching (CCE-Centre for Career Excellence)
Advanced Certificate in Career Development Facilitation (ACCDF-WSG)
Certified Master Practitioner in NLP (Neuro-Linguistic Programming)
Member of International Coach Federation (ICF)
Member of Asia Pacific Alliance of Coaches (APAC)
Professional Member of Singapore Human Resources Institute (SHRI)
Qualifications
PhD in Business Administration (Honours-USA)
Master of Business Administration (MBA), Australia
Cambridge International Diploma in Teaching & Training (CIDTT)
Advanced Certificate in Training & Assessment (ACTA)
For the content of the profile is only the person responsible who created and updates the profile. All details are without guarantee.