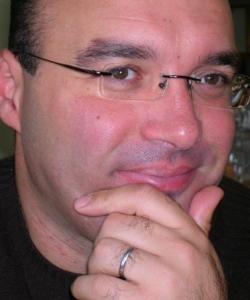 "Coach Master Trainer, ICI"

Entitled to seal

1 (647) 674 - 2122
Hamid Jaouhar MBA
Hamid Jaouhar MBA is head of the experienced institute: WITT - GENSEO.
About
Formed in North America and in France. Generous, a beautiful quiet strength that fills you with knowledge and know-how. Master-Trainer in NLP and Ericksonian hypnosis, a rich unusual life, this is a very liked and respected coach. A real force capable of leading the struggle against ignorance. It offers interventions in France, Belgium, Switzerland and Morocco to promote his book "Our Greatest Battle". Performance and self-transcendence that drive him make him a coach we like to meet.
Institute Addresses
L6X 2P7 Brampton Ont.,
Canada
For the content of the profile is only the person responsible who created and updates the profile. All details are without guarantee.