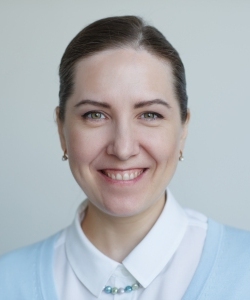 "Master Coach, ICI"

+7 (925) 642-38-08
Svetlana Muravskaia
Specialization
Life
Personal
Business
Executive
Team
Project
Transitional
Neuro
Mentor
About

Муравская Светлана
Master coach ICI, нейрокоуч, нейропсихолог, командный коуч, фасилитатор, мастер MBA (стратегический менеджмент), Финансовый консультант-методист, Мастер стратегического и краткосрочного системного консультирования (Mental Research Institute (California), член European Coaching Association, специалист по управлению изменениями, серийный предприниматель.

Командный коучинг
Повышение доверия в команде, увеличение эффективности команды, индивидуальная и групповая работа в команде.
Бизнес коучинг
Проработка бизнес-запросов с элементами менторинга и тренинга, раскрытие лидерского потенциала, разработка планов и поиск совершенно новых идей. 
Карьерный коучинг
Планирование карьеры, определение ключевых компетенций и способностей, осознание подходящих стилей работы для удовлетворения основополагающих потребностей. 
Life коучинг
Личная эффективность, достижение целей, самореализация, изменение привычек, увеличение заработка, принятие сложного решения. 
Coaching
personal, business, executive, team, business consulting, trainings.
Expertise
strategic, change, project management.
About me
Master Coach ICI, Neuro coach ICI, MRI, ECA, Financial consultant, Master of Business Administration (Strategic management), CEO StekloMet ®
Language: Russian
Personal Addresses
Dorogobuzhskaya str.14,
121354 Moscow,
Russia
For the content of the profile is only the person responsible who created and updates the profile. All details are without guarantee.