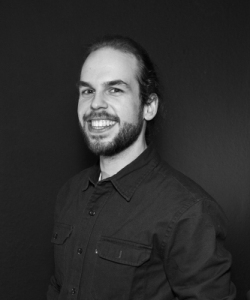 "Coach, ICI"

+49 172 68 58 609
B.Sc. Sascha Knoch
Specialization
NLPsych
NLP
Life
Personal
Relationship
Conflict
Educational
Transitional
Spiritual
About
Bei meinem Coaching-Angebot bildet die Achtung der zwei menschlichen Basisbedürfnisse Autonomie und Zugehörigkeit einen entsprechenden Rahmen für Themen aller Art. Möchtest du dich besser in deinem Alltag organisieren? Dann könnte dein Thema Zeit-Management sein. Möchstest du zusammen mit deinem Partner neue Möglichkeiten erforschen und eure Beziehung neu entdecken? Egal welches Thema dich beschäftigt, es kann in den Coaching Prozess eingebunden werden: Mit Rücksicht auf deine persönlichen Bedürfnisse und die dir wichtigen Beziehungsstrukturen.

Über mich
Mein Name ist Sascha Knoch, ich bin im Sommer 1987 geboren und habe ein Studium in Psychologie absolviert. Darüber hinaus besitze ich eine Ausbildung als NLP-Coach. Mein Erfahrungsschatz beruht vor allem auf den Erkenntnissen der Sozialpsychologie, Kommunikation, sowie der psychologischen Entwicklung des menschlichen Bewusstseins. Diese Erfahrungswerte lasse ich in den Coaching Prozess mit einfließen.

For the content of the profile is only the person responsible who created and updates the profile. All details are without guarantee.