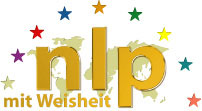 NLP & Coaching Institut Berlin

Entitled to seal

Experienced Institute

0049 (0)30 214 78 174

Brazil, Croatia, Germany, Nicaragua
Nandana Nielsen
Head of NLP & Coaching Institut Berlin
Show Profile
Karl Nielsen
Head of NLP & Coaching Institut Berlin
Show Profile
Date
Address
Country
Trainer
Training
Focus
Website
Price
Institute
Description
2020/06/29
Zagreb, Croatia
Croatia
Karl Nielsen
"Mindfulness Trainer, In-Me"
https://in-me.world/sources/paris-2020/9-aug-2020-introduction-in-how-to-offer-mindfulness-in-me-trainings
500 €
NLP & Coaching Institut Berlin

This is a 4 days Training in how to conduct Mindfulness trainings for "NLP Trainer, IN" who plan to become a seal entitled "Mindfulness Master Trainer, In-Me" and to offer the first 4 days of our "Mindfulness Intensive, In-Me" training: https://in-me.world/pdf/en/In-Me-Curriculum-Intensive.pdf

The Training takes place in Zagreb in Crotia, organized through the Institute from Dr. Nada Kaiser https://www.nlp-institutes.net/nlp-akademija

Karl Nielsen will be the Master Trainer there. Here is his presentation about Mindfulness at the World Congress in Sao Paulo in Brazil, in October 2019. You find more info about his approach and offer here: https://in-me.world/sources/paris-2020/9-aug-2020-introduction-in-how-to-offer-mindfulness-in-me-trainings

In Croatian language you find the offer at the website of Dr. Nada Kaiser: www.nlp-akademija.com when you select there "Raspored Edukacija".

The 4 days training will be in English with translation in Croatian language.

More..
2020/04/26
Winterfeldtstr. 97, 10777 Berlin, Germany
Germany
Karl Nielsen
"Mindfulness Trainer, In-Me"
https://in-me.world/news/training-for-offering-mindfulness-online
700
NLP & Coaching Institut Berlin

This is a 30 hours Online Training about how to conduct Mindfulness trainings. It is for "NLP Trainer, IN" (or comparable or higher qualifications) who love to become a seal entitled "Mindfulness Master Trainer, In-Me".

The training starts on Sunday 26 April 2020 from 11 am to 5 pm, German time. The following dates are from 11 am to 5 pm, on 10 May, 24 May, 7 June, 21 June.

During the 8 weeks there are the typical mindfulness exercises for about one hour a day: Body Scan, Breathing, Mindfulness Yoga, and Meditation. Online group meetings among the participants are recommended. Required materials are the book from Kabat-Zinn: "Full Catastrophe Living", and his CD sets. Evaluation at the end of the training is a written concept about the own special training style.

More..
---
I present at the next World Congress in Sao Paulo
It is about NLP (IN), Coaching (ICI), Hypnosis (WHO), Constellation (WSCO) and Mindfulness (In-Me).

My Presenation at the World Congress
NLP and Coaching based intensive Mindfulness
Start your Happiness & Success from inside you
Mindfulness is on an easy level using awareness, breathing, yoga and meditation for your health, happiness and success.
On a deeper level Mindfulness is about being connected with the love, joy, freedom and power that you find deep inside you.
Based on the principles and techniques of NLP and Coaching, Mindfulness becomes a very powerful intensive approach.
Our new Mindfulness association: "Institutes for Mindfulness Evolving (In-Me)" is the newest of our 5 associations. We started with NLP (IN) and Coaching (ICI) in 2001, then Hypnosis (WHO) in 2016, Constellation (WSCO) in March 2018 and now Mindfulness (In-Me) in December 2018.
My presentation invites you to experience parts of this new NLP & Coaching based intensive Mindfulness approach. We will enjoy the magic loving emotional intelligence from your heart, connect to the earth and the Universe, and open the doors to the rich wisdom inside you.
1 2 3 4 – Mindfulness loves you sooooo-much!
Here my invitation video for the World Congress
Here 3 minutes from 3 days Trainer Training in Brazil
Vision of the Institute The development of our civilization from the first 6 levels of deficiency motivation to the higher levels of being motivation, starting with the 7th level, is still in process. Professor Clare Graves refined Maslow\'s motivation pyramid and found 9 levels of the development of humankind so far. About 97% of mankind still live in one of the first 6 levels. We are fascinated by a world where all people can live the positive aspects of the first 6 levels or on the levels 7 and higher of being motivation. After having reached the level 7 or higher, it is possible for humanity to live together in peace in a global world and everyone can develop his or her true inner self to everyone\'s benefit. The rich powerful people of this world will overcome their greed for endlessly collecting material goods and their money-oriented way of living. Our vision is a world characterized by global equality, peace, deep communication and without hunger. Due to our way of training NLP, our participants have the possibility to gain wisdom, freedom of choice, flexibility, being motivation and self-realization in our trainings. This is our contribution to the development of humankind.

Strength of the Institute Competence: For 30 years, we have been interested in how people construct and experience their lives and what can support them to lead a fulfilled life. In our trainings we help people to develop competence and autonomy in the use of NLP techniques. Experience: For many years we have accompanied people in trainings, organisations, special circumstances, stuck situations and in the search for answers to the questions life raises. Life is our best teacher and we are ready to face the complexity of this process and support our participants. Spirit: Quality and humanity are part of our standards. Our seminars are imbued with sensibility, love for humankind, humor and creativity.

Data and Facts Founding of Institute: 1986 in Berlin, Germany Management of Institute: Nandana & Karl Nielsen Member of the IN since: Februar 2001 Status of the member in the IN: founder memberCompleted trainings Completed Trainings , last update 12/2002: In 1986, Karl Nielsen founded the first NLP-Training-Institute in Berlin: "NLP-Institute Berlin e.V.". He managed this institute for 12 years until 1997. In 1998, as a self-employed trainer, he founded the "NLP-Institute for Communication Training Berlin". By the year 2000, when we integrated coach training in our institute, we renamed it to: "NLP- & Coaching-Institute Berlin". In the following summary we only take into account those trainings in which the trainer of the actual institute, Nandana & Karl Nielsen, are directly involved as NLP-Trainers. NLP Practition Training: 70 NLP Master Training: 24 NLP Trainer: 7 Coach Training: 14
For the content of the profile is only the person responsible who created and updates the profile. All details are without guarantee.