"Coach Master Trainer, ICI"

Titulado para sellar

0049 (0)30 214 78 174
Karl Nielsen
Especialización
Psicología Neurolinguística
PNL
Proyectos
Acerca de
I present at the next World Congress in Sao Paulo
It is about NLP (IN), Coaching (ICI), Hypnosis (WHO), Constellation (WSCO) and Mindfulness (In-Me).

My Presenation at the World Congress
NLP and Coaching based intensive Mindfulness
Start your Happiness & Success from inside you
Mindfulness is on an easy level using awareness, breathing, yoga and meditation for your health, happiness and success.
On a deeper level Mindfulness is about being connected with the love, joy, freedom and power that you find deep inside you.
Based on the principles and techniques of NLP and Coaching, Mindfulness becomes a very powerful intensive approach.
Our new Mindfulness association: "Institutes for Mindfulness Evolving (In-Me)" is the newest of our 5 associations. We started with NLP (IN) and Coaching (ICI) in 2001, then Hypnosis (WHO) in 2016, Constellation (WSCO) in March 2018 and now Mindfulness (In-Me) in December 2018.
My presentation invites you to experience parts of this new NLP & Coaching based intensive Mindfulness approach. We will enjoy the magic loving emotional intelligence from your heart, connect to the earth and the Universe, and open the doors to the rich wisdom inside you.
1 2 3 4 – Mindfulness loves you sooooo-much!
Here my invitation video for the World Congress
Here 3 minutes from 3 days Trainer Training in Brazil
A few days after the World Congress I offer:
4 days Mindfulness Trainer Training in Brazil
to become a seal entitled
"Mindfulness Master Trainer, In-Me"
Minimum entrance qualification:  "NLP Trainer, IN" or comparable. Before the appointment as "Mindfulness Master Trainer, In-Me" basic competencies in breathing, yoga, meditation, coaching, and knowing basics about the MBSR-program is required. Parts of these competencies can be learned during and after the 4 days.
In the 4 days we work step by step through the In-Me qualification: "Mindfulness Intensive, In-Me". This qualification is inspired by breathing, yoga and meditation from the MBSR-program and intensified by NLP and Coaching. The participants do the 4 days program and reflect the essential requirements for the conducting Master Trainer.
Please see for the basic content of the 4 days the Certification Guidelines at https://in-me.world/about/curricula To see the Trainer Notes for "Mindfulness Intensive, In-Me" you need to login at one of our 5 associations where you are a member and go to: "About Us / Ressorces / Commissions / In-Me Curricula". They are in the comments there.
Who & When 
Master Trainer: Karl Nielsen, Time 28th to 31th October 2019
Location
Estância Atibainha Hotel, near Sao Paulo in Brazil About 50 km from the international airport Guarulhos in Sao Paulo. Pictures: https://atibainha.com.br/galeria/
Language
English with Portuguese translation
Price
850 Euros for 4 days training, accommodation, breakfast, lunch, dinner and coffee break on 28th to 31st of October 2019
Contact
For questions about entrance qualification: Mindfulness@in-ici.net 
For registration Renata Del Vecchio: info@congressomundial.com
Other events before 
World Congress in Sao Paulo 17-19 October 2019: https://congressomundial.com/en 
Constellation Training with Rebecca Szeto on 21-22 October 2019 
Social Panorama with Lucas Derks 21-23 October 2019
More info: Renata Del Vecchio: info@congressomundial.com
Here an article that I wrote in a book
I'm very excited about the high potential in NLP. That's why I developped NLPsy (NLP & Psychology) and NLPhil (NLP & Philosophy).
Please see my contribution in: "Powered by NLP" on page 63 to 71:
https://www.nlp-institutes.net/sources/projects/karl-nielsen-why-is-nlp-so-important-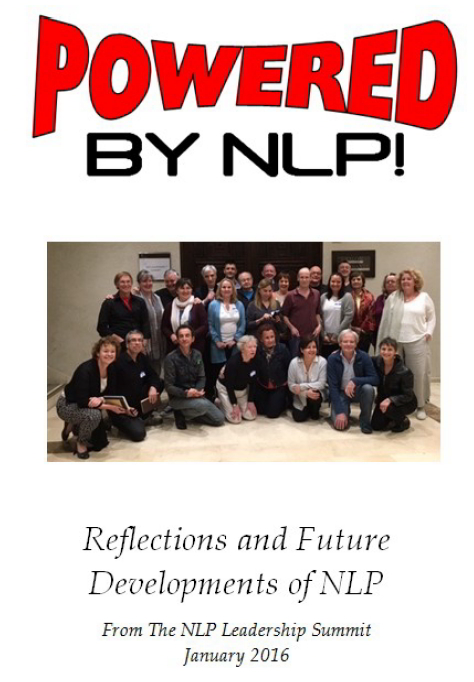 Direcciones de Institutos
Winterfeldtstr. 97,
10777 Berlin,
Alemania
Managua,
Nicaragua
Rod. Dom Pedro I, km 55,
12960-000 Estancia Atibainha, Nazaré Paulista, near Sao Paulo,
Brasil
Zagreb,
Croacia
Para el contenido del perfil, es la persona la única responsable en crear y actualizar el perfil. Todos los detalles son sin garantía.