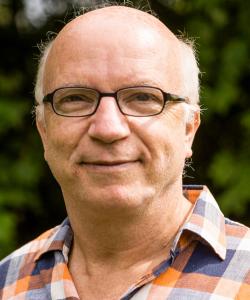 "Coach Master Trainer, ICI"

Entitled to seal

++49-(0)30-944 14 900
Herr Bernd Isert
We mourn the loss of our IN & ICI cofounder Bernd Isert who passed away unexpectedly in Nigeria on the 21 January 2017. He strongly influenced NLP & Coaching worldwide.

Dear Bernd, our thoughts are with you. Thank you so much for your friendship.
Herr Bernd Isert is head of the experienced institute: Metaforum.
Specialization
NLP
Life
Personal
Health
Relationship
Conflict
Educational
Burnout
Team
About
METAFORUM international ist die traditionsreiche, kontinuierlich gewachsene Weiterbildungsinstanz für neue Kommunikation und Veränderung in Europa. Bereits 1986 von Bernd Isert (†) als Forum für Meta-Kommunikation gegründet, hat sich hier seine ganzheitliche und entwicklungsorientierte Arbeit zu einem erfolgreichen und modernen Modell entwickelt. Unsere Arbeitsweise ist lösungsorientiert, interdisziplinär und konsequent humanistisch. Erfahrung, Offenheit und Entdeckerfreude sind unsere Motoren, denn "Lösungen lauern überall!" Das Spektrum an Inhalten, Methoden und Modellen für Coaching, Beratung, Training und professioneller Begleitung von Menschen ist kontinuierlich gewachsen, über 12.000 Absolventen haben hier ihre Fähigkeiten weiterentwickelt. Herzstück unserer Arbeit sind die internationalen Campveranstaltungen: SommerCamp in Italien Internationales Camp in Brasilien Gleichzeitig bieten wir regionale Ausbildungen – berufsbegleitend, modular – in verschiedenen Städten Deutschlands an. Gemeinsam mit bewährten Partnerinstituten sowie internationalen Kooperationspartnern haben wir erstaunliche Potenziale für Kommunikation, Entwicklung, Change und Führung zur Wirkung bringen können. Und gemeinsam schauen wir weiter über unseren Tellerrand, bleiben neugierig für neue Wege und Entdeckungen …
Institute Addresses
Brennerstraße 26,
16341 Panketal,
Germany
Brazil
Italy
Nairobi,
Kenya
For the content of the profile is only the person responsible who created and updates the profile. All details are without guarantee.