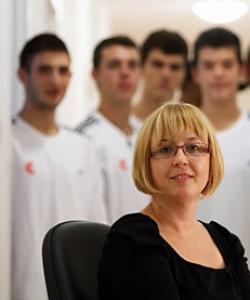 "Coach Master Trainer, ICI"

Entitled to seal

+385-91-5061474
Prof. Silvia Ferenac
Prof. Silvia Ferenac is in cooperation with the institute: NLP Akademija.
Specialization
NLP
Life
Personal
Conflict
Educational
Sports
Business
Executive
Burnout
Stress
Mental
Mentor
Systemic
About
International Mecpoint Institute for Excellence in Sport, Business and Life www.mecpoint.com
Psychotherapy-NLP Psychotherapy (EANLPt), Logotherapist and Existential Analysis (Logos Zagreb, Viktor Frankl Inst.Vienna)
Coach, Therapist/Counselor, Trainer, Mentor 
NLP Master Trainer, Master Coach 
NLP courses: NLP Practitioner, NLP Master, NLP Business/Sport Practitioner and Master 
For the content of the profile is only the person responsible who created and updates the profile. All details are without guarantee.