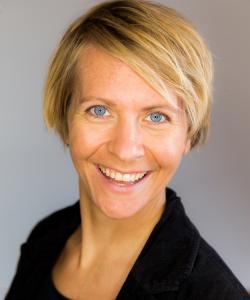 Daniela Schott
Specialization
NLP
Life
Personal
Conflict
Executive
Burnout
Transitional
Stress
Spiritual
Systemic
Hypnosis
About
Wachst du jeden Tag auf und bist schon genervt, dass du wieder "da hin" musst? Ist Montag der schlimmste Tag der Woche für dich? Würdest du gerne etwas anderes machen, vielleicht dich selbstständig machen, traust dich aber nicht so wirklich und denkst, dass du das eh nicht schaffen kannst? Hast du oft das Gefühl, dass dich niemand versteht und dass du niemanden hast, mit dem du darüber reden kannst, weil alle deine Freunde selbst in einem Angestelltenjob sind, auch wenn sie nicht mehr glücklich dort sind?
Weißt du, es geht auch anders.
Stell dir vor, du stehst jeden Tag zu der Zeit auf, die zu deinem natürlichen Biorhythmus passt. Du freust dich riesig auf deine Arbeit, denn du weißt, dass du etwas sinnvolles machst, das dir Spaß macht und anderen Menschen hilft. Du kannst dich darin selbst verwirklichen und dabei auch noch deine Weiblichkeit ausleben. Du hast Zeit, um zu reisen, um Abenteuer zu erleben und um Seminare zu besuchen und dich weiter zu bilden.
Komm jetzt in die kostenlose Facebook-Gruppe: https://www.facebook.com/groups/Frau.Leichtigkeit.Spass.Traumjob
Ich bin Daniela Schott und ich habe es geschafft, nach 5 Jahren in einem gut bezahlten Konzernjob aus dem Hamsterrad auszubrechen und mich selbstständig zu machen. Als Coach helfe ich seitdem anderen Frauen, ihren Herzensweg zu finden und zu gehen.
Wenn dich das interessiert, dann komm jetzt in die Facebook-Gruppe: 
https://www.facebook.com/groups/Frau.Leichtigkeit.Spass.Traumjob
Personal Addresses
Industriestr. 16a,
91353 Hausen,
Germany
For the content of the profile is only the person responsible who created and updates the profile. All details are without guarantee.