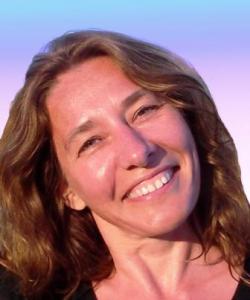 "Coach Master Trainer, ICI"

Entitled to seal

030 - 270 170 58
Angela Bachfeld
Angela Bachfeld is additional trainer in the experienced institute: Metaforum.
About
We from the NLP-Zentrum-Berlin offer, together with our cooperationpartner Metaforum International, a varied program: from individual coachings, evening lectures or short workshops, to intensive, certified trainings that several weeks. We offer internationally recognized trainings of highest reputation, follow guidelines and curricula of leading national and international institutions and associations. We award their seals and certificates to our graduates. Our students benefit from a widely diversified range of services in training from different directions. Here is a small selection of training and education options: * NLP Practitioner Training * NLP Master Training * NLP Trainer Training * Hypnosis Training * Coaching Training * Nonviolent Communication training * Systemic NLP * Wealthy Mind * And many other seminars, short seminars, lectures, training evenings, training weekends and thematic seminars for the development of potentials Our current offer can be found on the following websites: nlp-zentrum-berlin.de, angela-bachfeld.com and metaforum.com We help people develop their personal potential and possibilities. And also offer professional coaching for lasting change. Our seminars and coaching sessions take place at beautiful locations. * In Germany in Berlin, Dresden and Munich. * In Austria: Graz * Switzerland: Wohlen (near Zurich) * Spain: Mallorca and Tenerife * Italy: Abano Terme (near Venice) * Brazil: near Sao Paulho. You can contact us by phone on +49 (0) 30-120 64 123 or +49 (0) 1525 422 0374. Reach us by email: angela@nlp-zentrum-berlin.de. Or visit us on: nlp-zentrum-berlin.de us angela-bachfeld.com, metaforum.com
For the content of the profile is only the person responsible who created and updates the profile. All details are without guarantee.